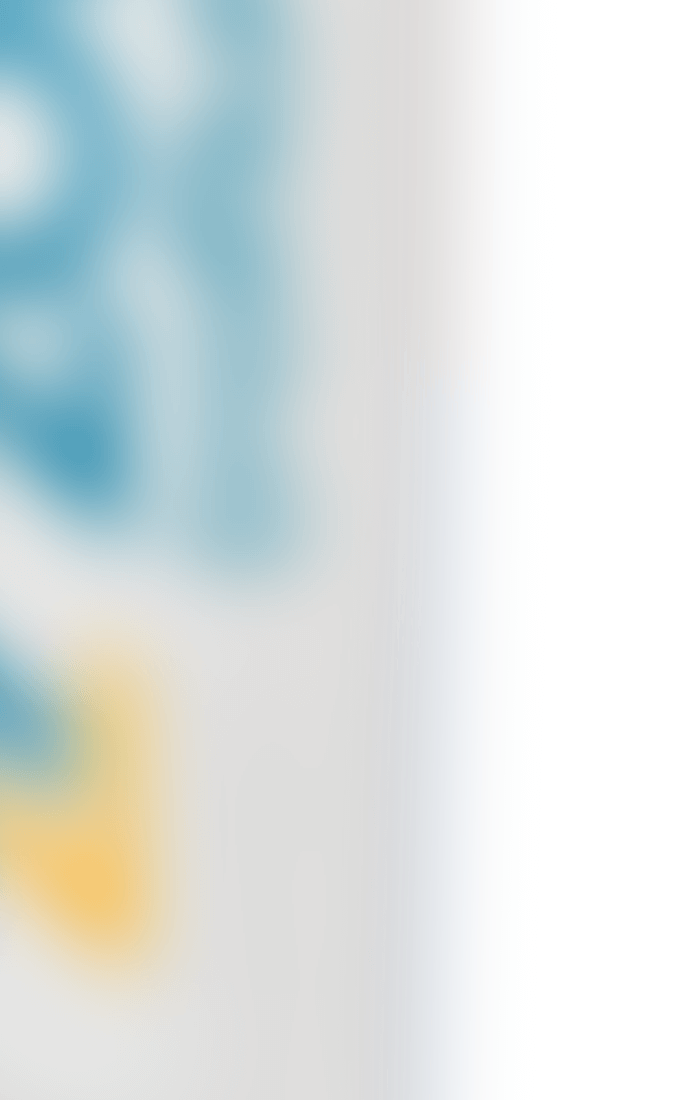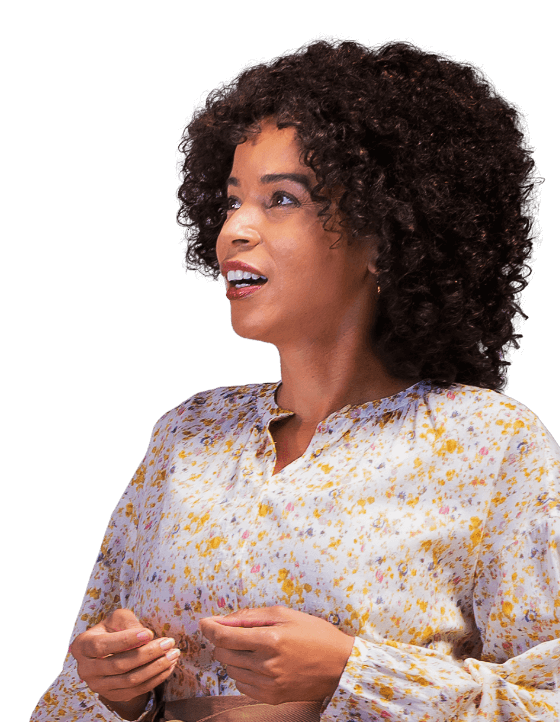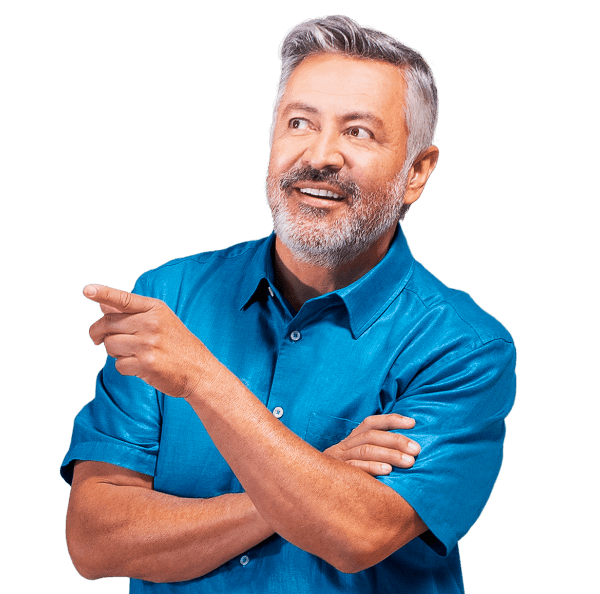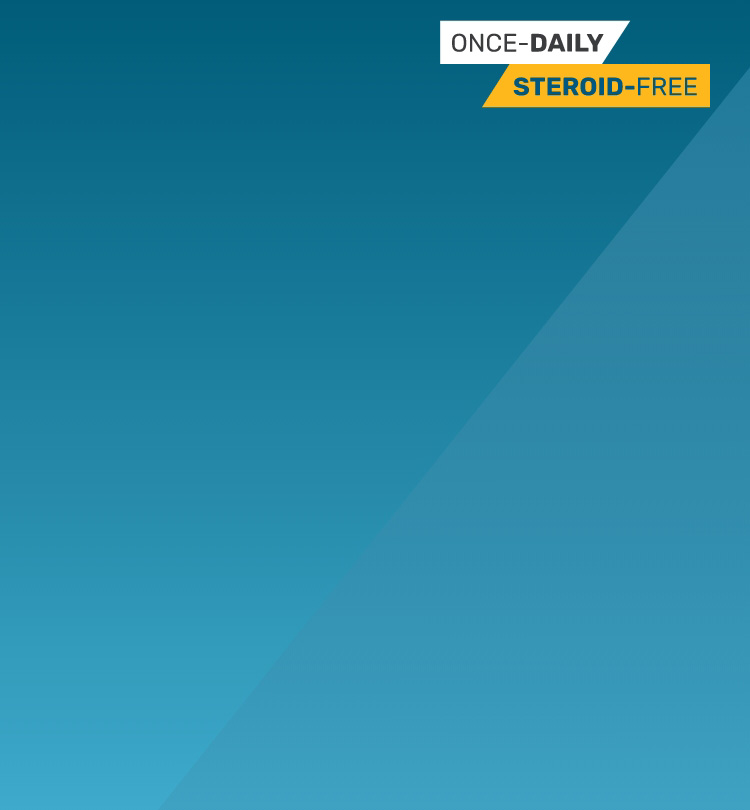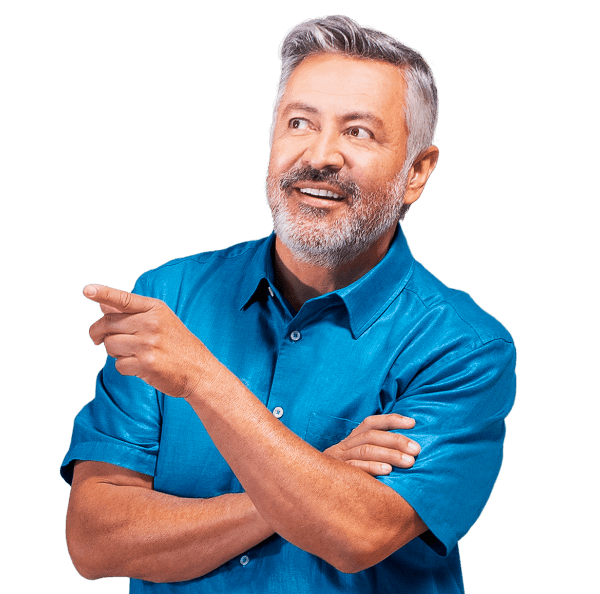 Resources
Downloadable resources for providers and patients
HCP Resources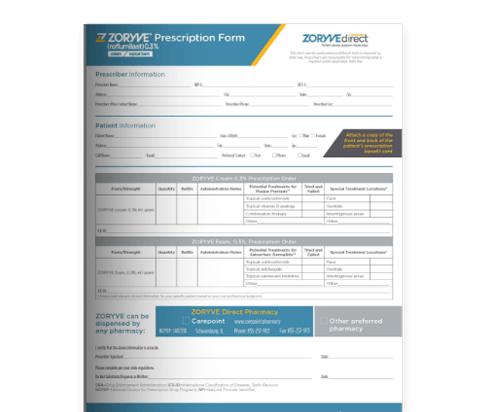 ZORYVE Direct Prescription Form
Includes details needed to prescribe ZORYVE through ZORYVE Direct pharmacies.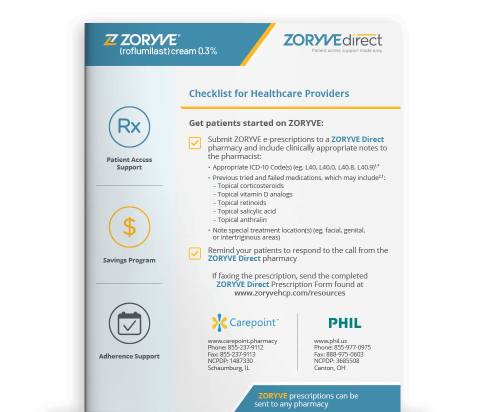 HCP ZORYVE Direct Flashcard
Provides healthcare providers and office staff with information and instructions for prescribing ZORYVE through ZORYVE Direct.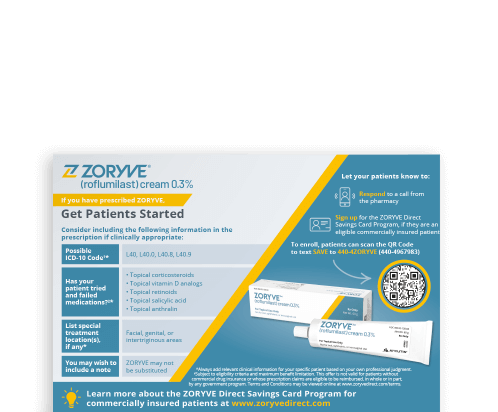 ZORYVE Market Access Pull Through Flashcard
Includes clinical considerations to help get patients started on ZORYVE.
Patient Resources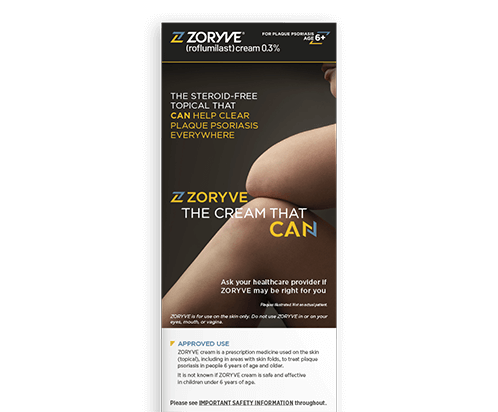 ZORYVE Patient Education Brochure
Provide information to patients about plaque psoriasis and how ZORYVE may be an appropriate treatment option.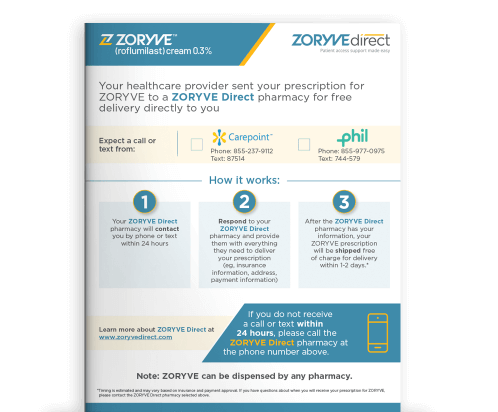 ZORYVE Direct Pharmacy Patient Guide
Provide direction to patients on accessing their ZORYVE prescription through a ZORYVE Direct pharmacy.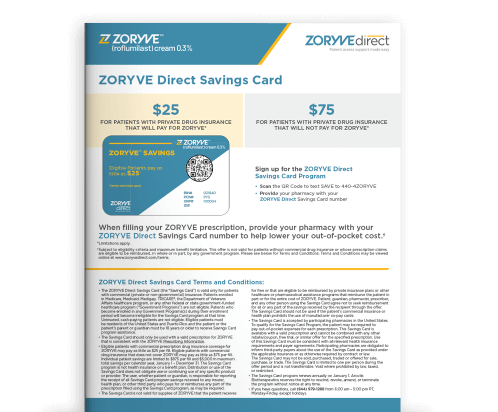 ZORYVE Direct Savings Card Slim Jim
Inform patients of access support offered by ZORYVE Direct to help them get started on ZORYVE quickly and easily.